One Million Ways in 40 Days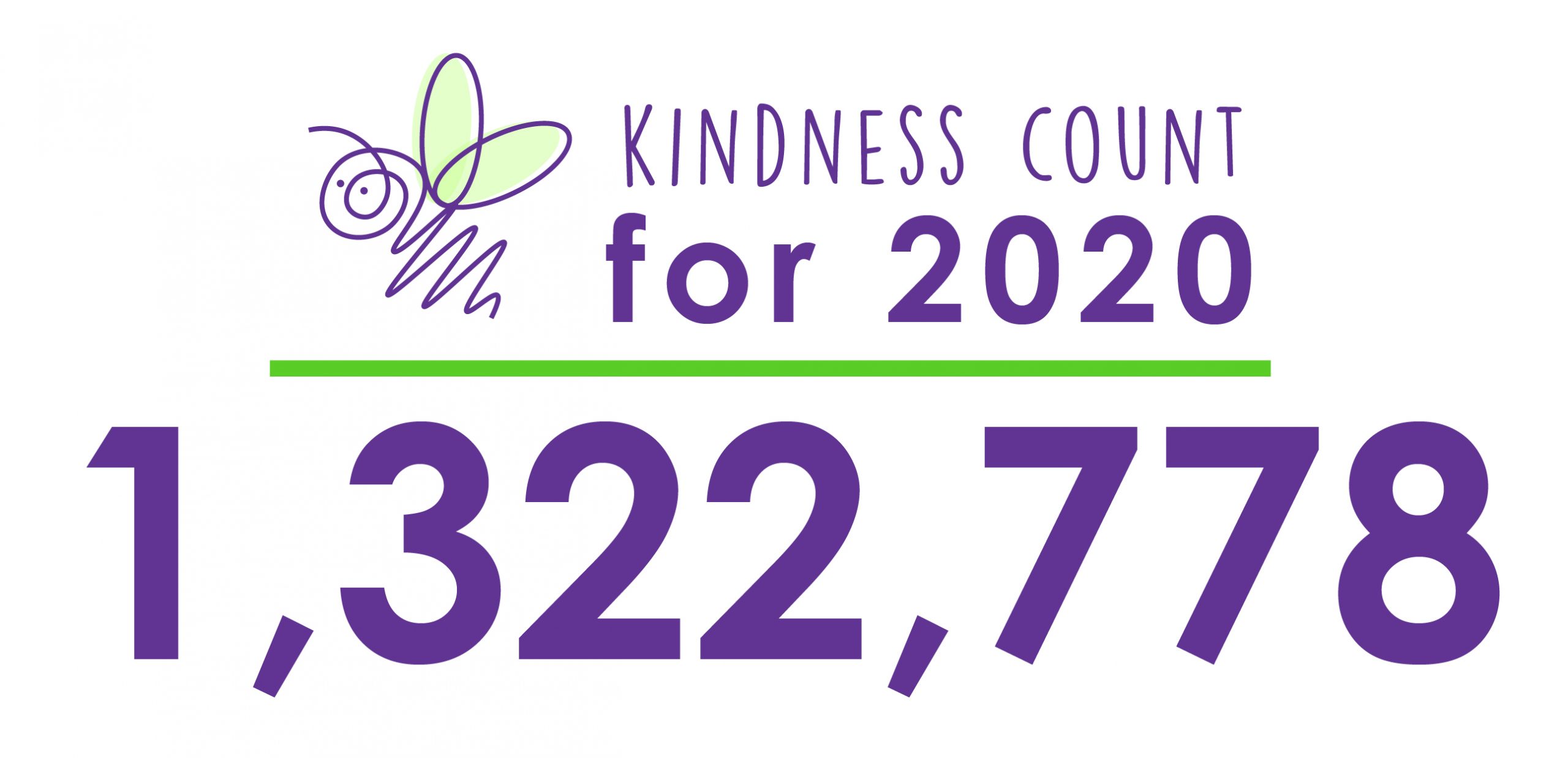 Be Kind Utah campaign is designed to increase and build awareness of acts of kindness throughout the state of Utah. The goal is to record 1 million acts of kindness in 40 days during Utah Family Month (Mother's Day to Father's Day)!
Our hope is the Be Kind Utah campaign will:
Increase compassion in Utah communities

Support Utah's effort to become a trauma-informed state by bolstering emotional resilience

Strengthen community bonds by developing empathy, respect, and humanity among community members

Support community members by providing information about community resources
Utah Family Month Governor Declaration
How We Track Kindness
We've broken the acts of kindness we record into 7 categories; volunteers, in-kind donations, monetary donations, kindness stories, pledges, social media, and people served. Our advancement team collects and searches for acts of kindness throughout Utah through various ways including; pledges, kindness story submissions, word of mouth, social media, news, and partnerships with organizations and companies.
Breakdown by category (percentages rounded):
65% Monetary Donations (each dollar counts as one kind act)
12% People Served (people served by organizations in Utah)
12% Social Media (amount varies based on post/story)
4% Volunteers (each hour counts as one kind act)
4% Kindness Stories (stories found or submitted)
3% In-Kind Donations (each donation counts as one kind act)
1% Pledges (submissions from website)
Share a photo and your experience on social media! Be sure to tag The Family Place or use the #BeKindUT so we can count it toward our goal. Most importantly have fun BEEing KIND!
Kindness Stories: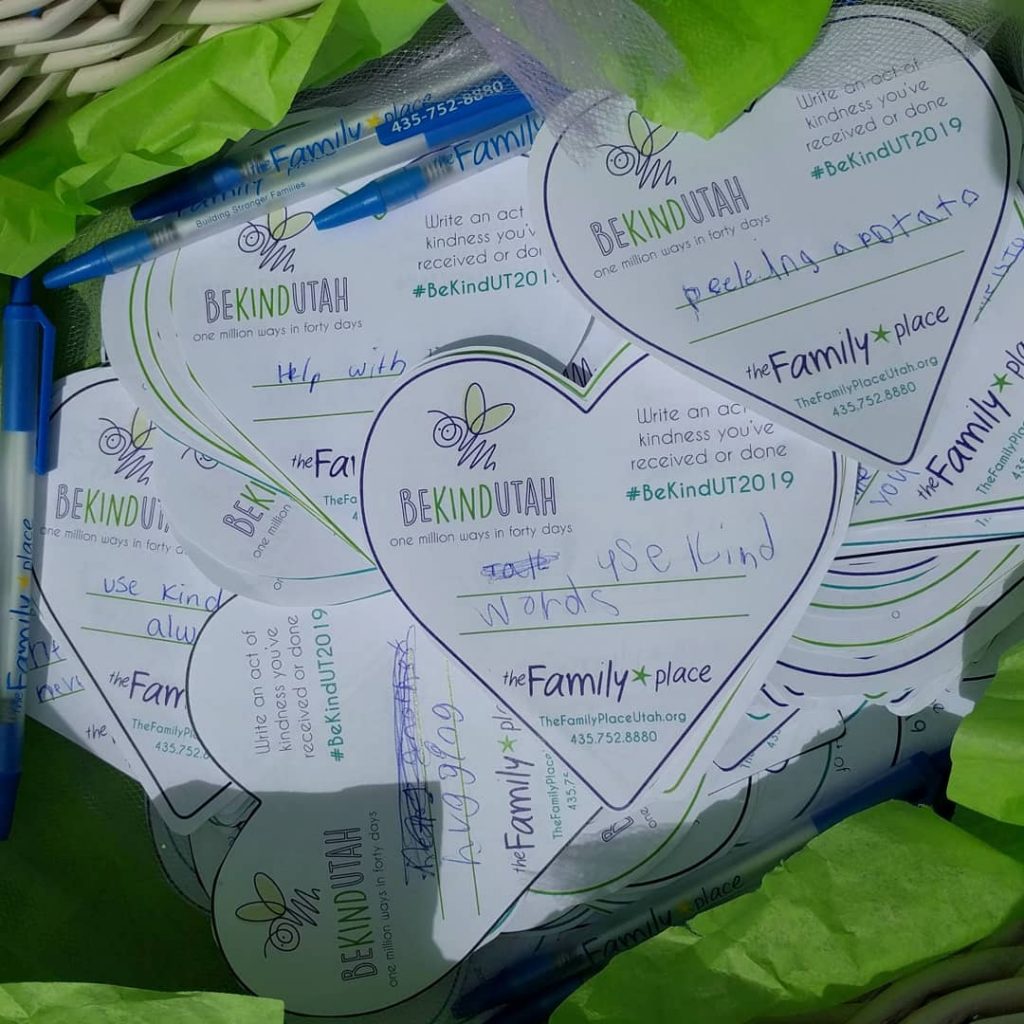 Helping a Friend in a Simple Way
"My baby ended up in the hospital during the quarantine. My husband couldn't come in so I was alone and isolated but trying to work. Another mom called and asked what she could do. I said, "I don't know. All I can do is sit here. I don't even have chocolate to comfort me." Not an hour later, the nurse brought in a bag of chocolate from my friend. The note said "You've got this." That chocolate made me feel like that could be true."
Kindness Returned
"On one of our evening walks we came across an older man struggling to move an oven from his truck to his garage. My husband stopped and offered help. He was so happy for the help that he offered us two beautiful rib-eyes to grill at home."
Helping a Stranger
"My friend and I saw a homeless lady who was in need of food and diapers for her 4 children so we went and bought her supplies."
A Kind Gesture
"My parents bought me coffee and lunch because they knew I was having a hard day."
Humble Kindness
"An older lady yelled at a young man because his dog pooped in her yard. He apologized and quickly cleaned it up. The next day, the young man was mowing the older lady's yard. Such an inspiration of kindness from the young man."
spreading kindness through social media
#BeKindUT
Instagram did not return a 200.
Unexpected kindness is the most powerful, least costly, and most underrated agent of human change. – Bob Kerrey