Virtual Event
Door Decorating Contest for Be Kind Utah
Virtual Event
May 17, 2021
@
8:00 am
–
May 24, 2021
@
5:00 pm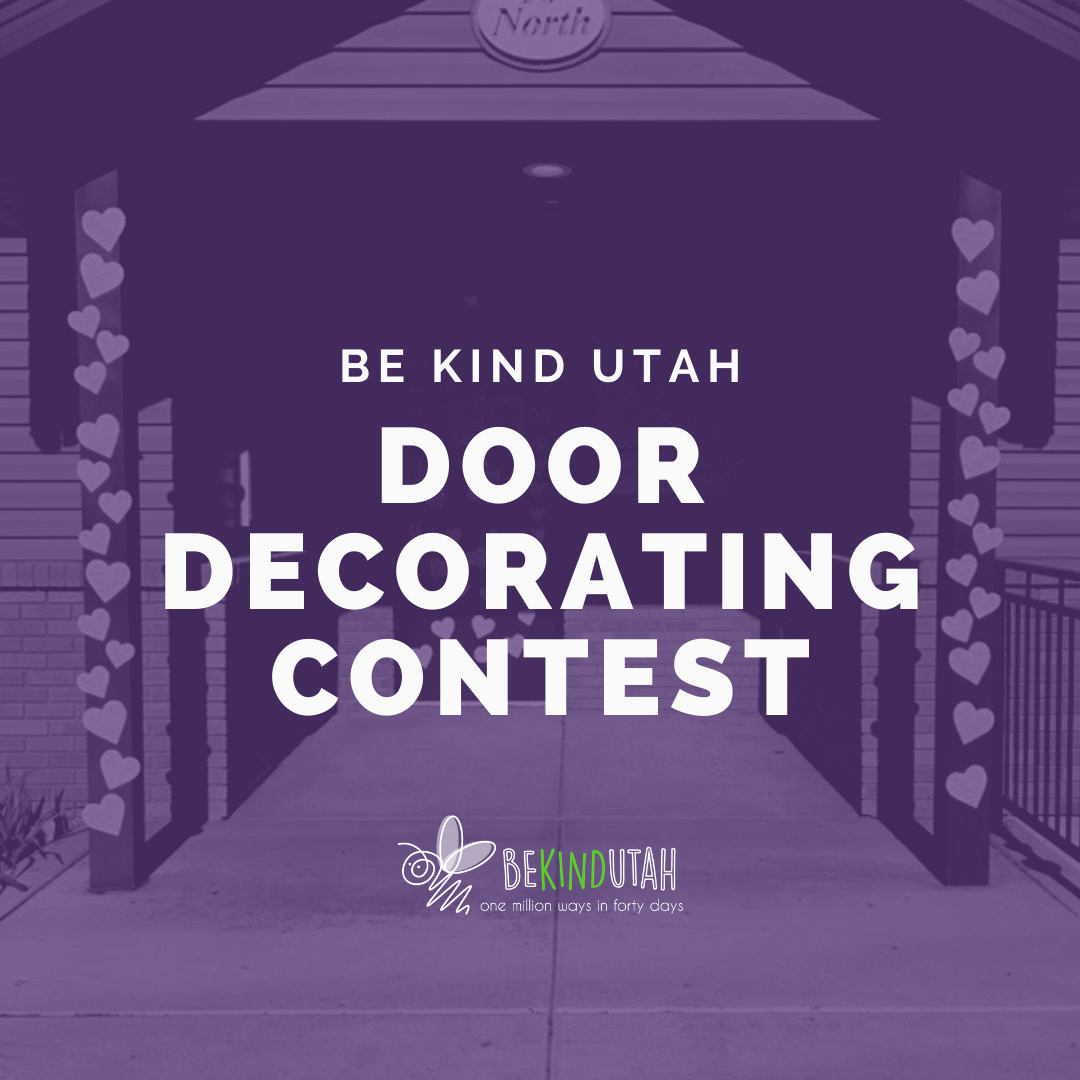 We invite all Utahans to participate in a door decorating contest as part of our Be Kind Utah campaign. We are asking residents to display creativity and teamwork by decorating doors (inside and outside) of their homes between May 17th and May 24th, 2021, at 5 pm. Those wishing to participate should take a picture of their decorated door and post a photo on this event. Those without Facebook can email their photo to [email protected] to have one of our staff members post it for them.
The rules of the contest are:
1. A door must be the focus of the decoration area (inside or outside doors are eligible).
2. Door must be decorated and photo submitted by Monday, May 24th, at 5 pm.
3. Door must use at least ONE Be Kind Utah Heart (download available at BeKindUtah.org). If you don't have access to a printer, make your own heart, and add "Be Kind Utah" to it.
4. Door must follow the theme of "kindness."
Contest judging will take place from Monday, May 24th, 5 pm until Wednesday, May 26th, 10 am. The top two doors in each category will be selected. After which, the public will vote to determine the winner beginning Wednesday, May 26th at 12 pm. The winner will be announced on Friday, May 28th at 12 pm.