April 13, 2022
@
6:00 pm
–
7:30 pm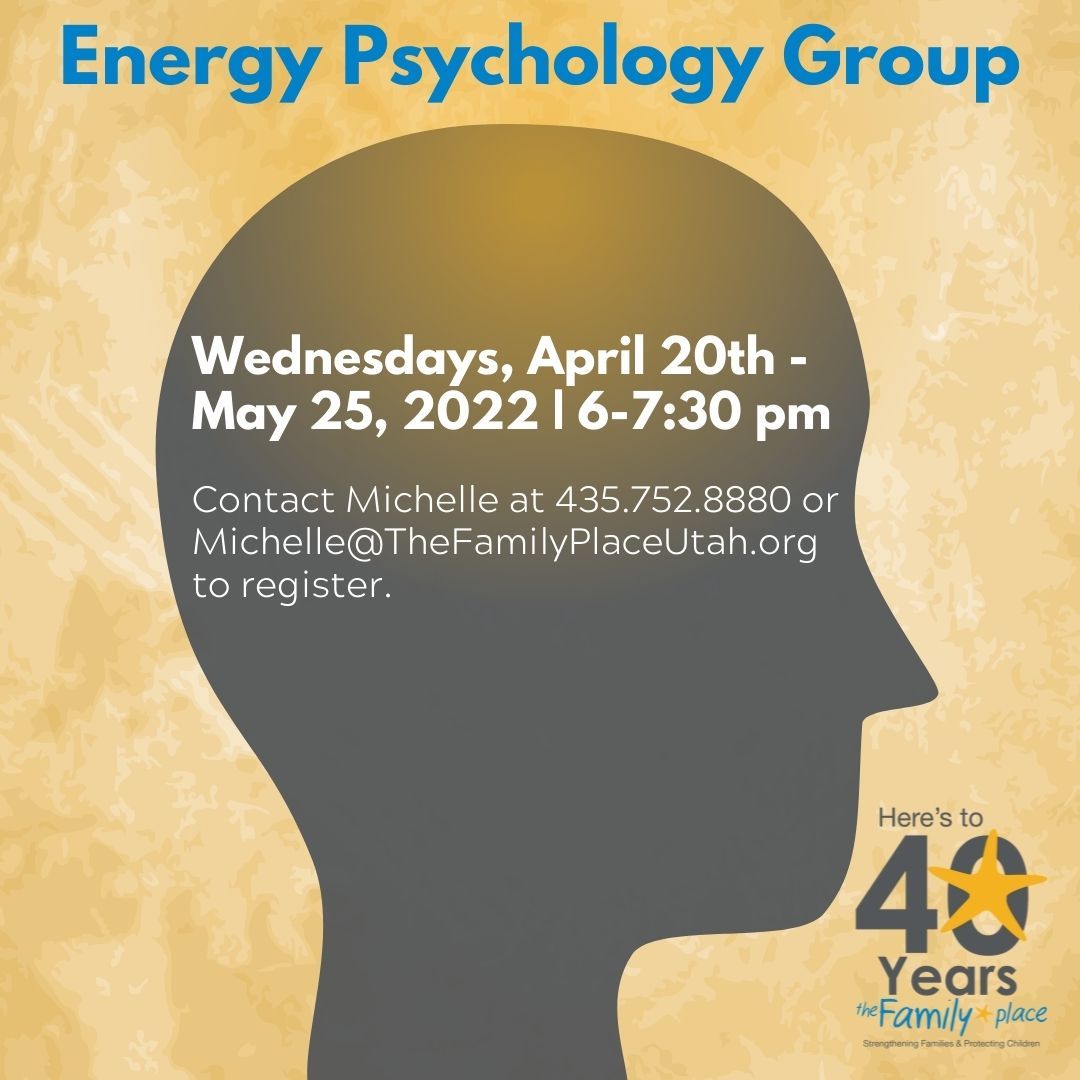 Energy psychology teaches you to go from chaos to coherence or from stress to peace of mind.
Learn practical, easy to use, hands-on energy psychology techniques
Learn how to change your state of mind
Learn how to heal trauma using your body's energy systems
This is a hybrid (in-person and online) therapy group that teaches how to use the body's energy system to heal trauma, change your state of mind, and create a balanced state.
-Facilitated by Sharon J Bingham, LMFT
$15 per week or free for eligible individuals
The Family Place Utah | 502 Main St, Smithfield, UT 84335 and zoom hybrid group
Contact Michelle at 435.752.8880 or [email protected] to register.
$15
per week | Registration ends April 27th at 7:00 pm