October 26, 2021
@
6:30 pm
–
8:00 pm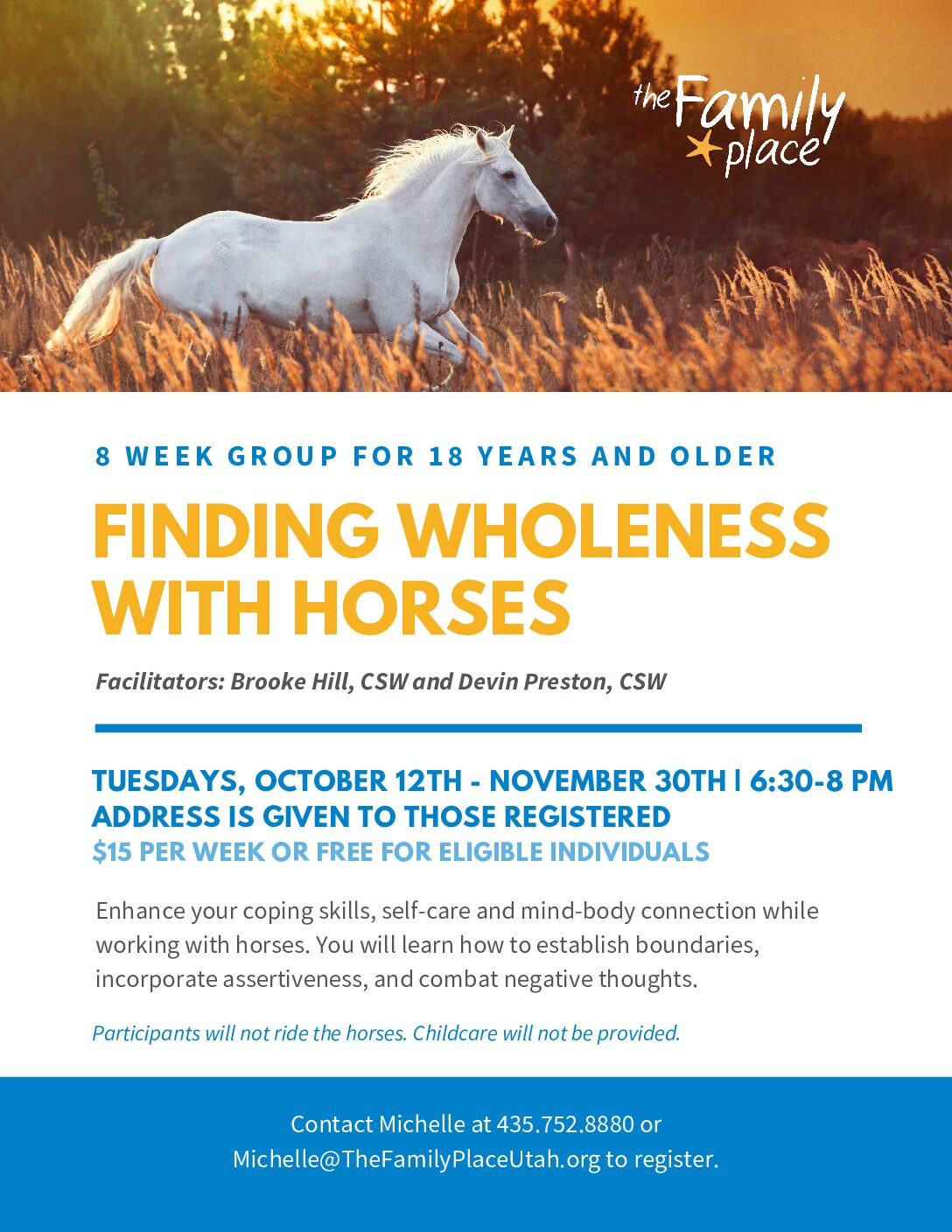 This 8 week therapy group is tailored to help adults ages 18 and older that have experienced trauma as adults or in childhood learn and practice life skills. It is for those who want a unique opportunity to work with horses to improve communication, self-care, and mind-body connection. You will learn how to establish boundaries, incorporate assertiveness, and combat negative thoughts. Attendees will not be riding the horses and childcare will not be provided.
Facilitated by Brooke Hill, CSW and Devin Preston, CSW
Contact Michelle at 435.752.8880 or [email protected] to register, address will be provided after registering.
$15
per week or FREE for eligible individuals