October 25, 2021
@
6:00 pm
–
7:30 pm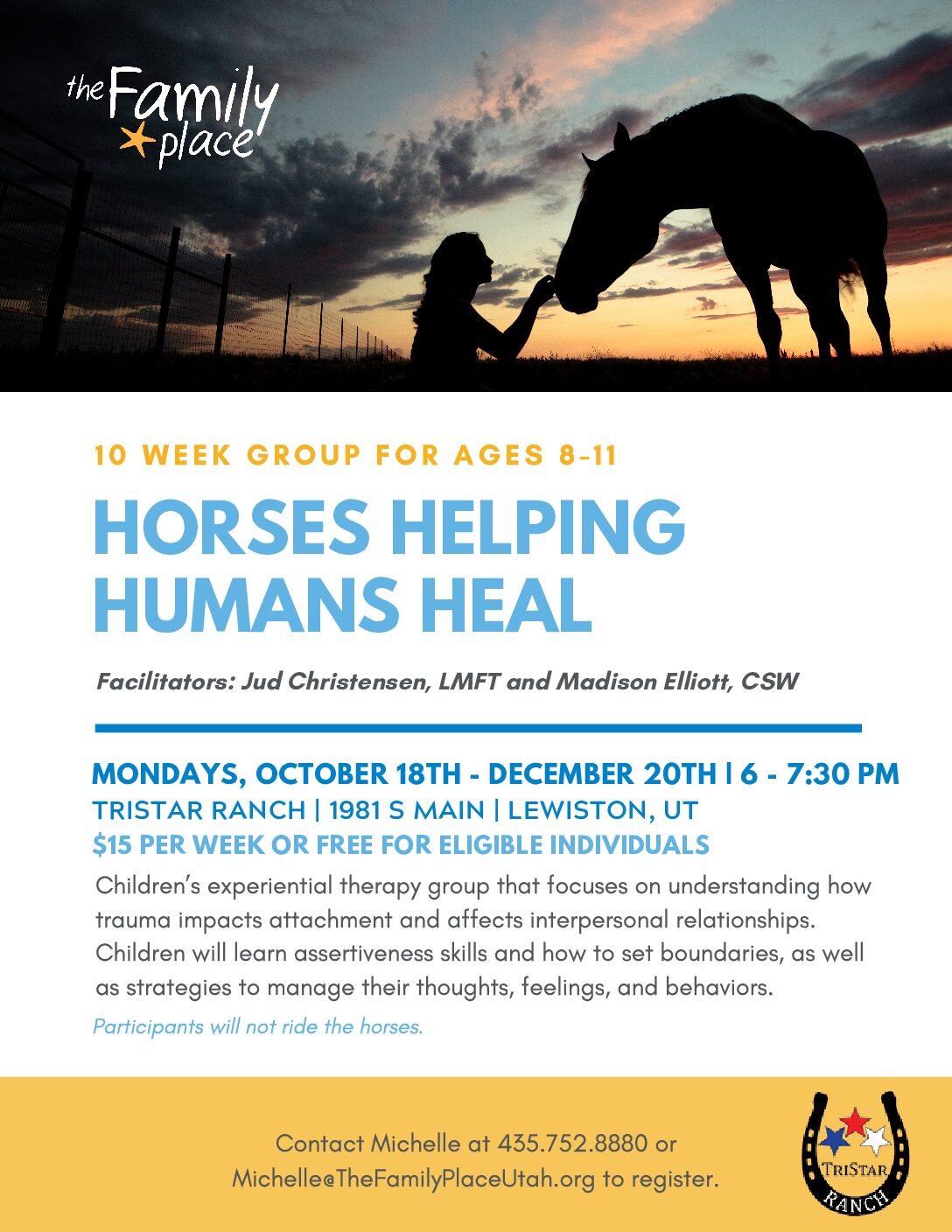 This 10 week children's experiential therapy group focuses on understanding how trauma impacts attachment and affects interpersonal relationships. Children will learn assertiveness skills and how to set boundaries, as well as strategies to manage their thoughts, feelings, and behaviors.
Facilitated by Jud Christensen, LMFT and Madison Elliott, CSW
Contact Michelle at 435.752.8880 or [email protected] to register.
$15
per week or FREE for eligible individuals