Self Awareness Through Art
December 2, 2021
@
5:30 pm
–
7:30 pm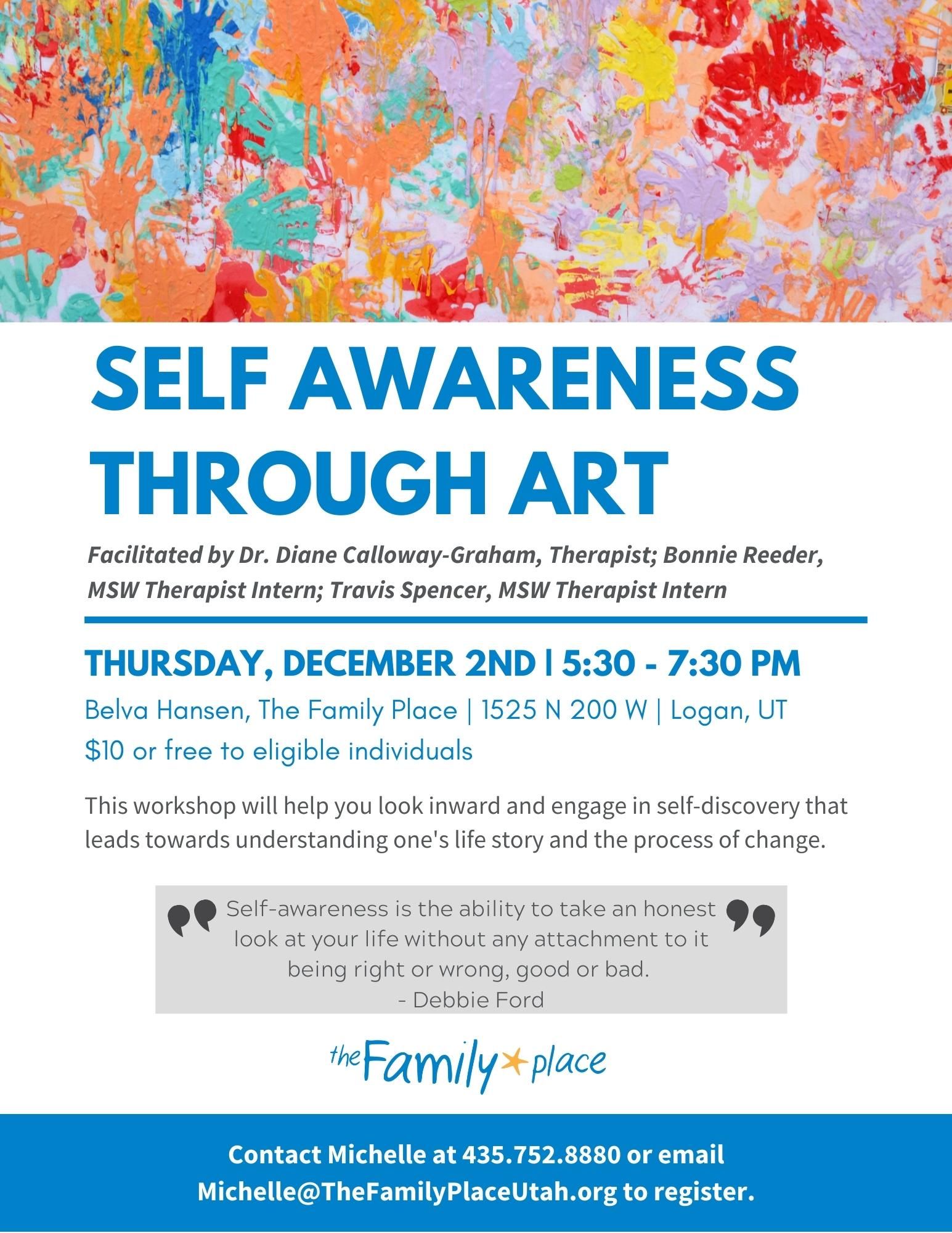 The Self Awareness Through Art workshop is geared toward adults 18 and over. It will help you look inward and engage in self-discovery that leads towards understanding one's own life story and the process of change.
Facilitated by Dr. Diane Calloway-Graham, Therapist; Bonnie Reeder, MSW Therapist Intern; Travis Spencer, MSW Therapist Intern.
Contact Michelle at 435.752.8880 or [email protected] to register today!
$10
Or FREE to eligible individuals.