Smart Steps for Stepfamilies
October 3
@
5:45 pm
–
November 28
@
8:00 pm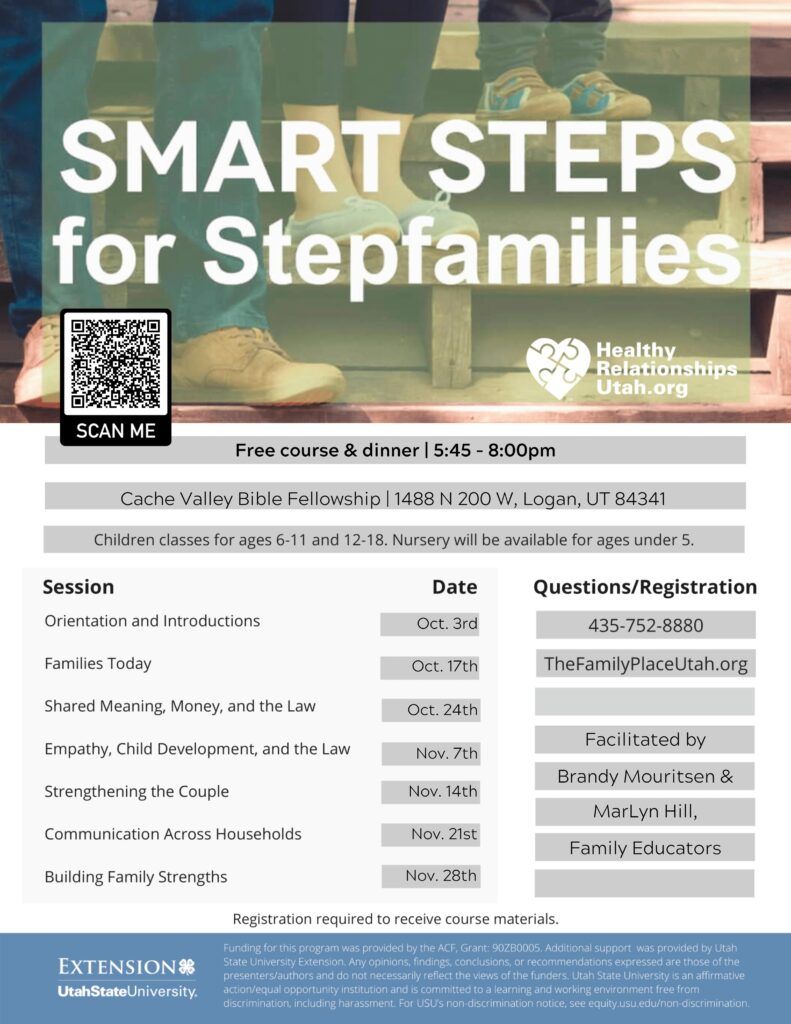 Are you looking for resources for Stepfamilies? This FREE 7-week course is for the whole family to attend of all family backgrounds who have a child or children from a previous relationship. Each course is facilitated by our educators – 2 hours/week for 7 consecutive weeks. Please only register if you can commit to attending for the full seven weeks. Must live in Utah and be age 18 or older to attend. Participation with your spouse/partner is encouraged, but not required. You'll learn how to answer questions like:
How do I successfully parent stepchildren?
Is it possible to build a thriving stepfamily?
How do we parent across two households?
In each session, you'll cover topics like life changes, handling emotion, communication, and navigating conflict. In the last half hour of each session, you'll learn a specific component of the lesson to teach your child(ren).
Continued government funding of this free course depends on course completion, so please plan to attend all sessions.
Free
100% Free for individuals to attend!