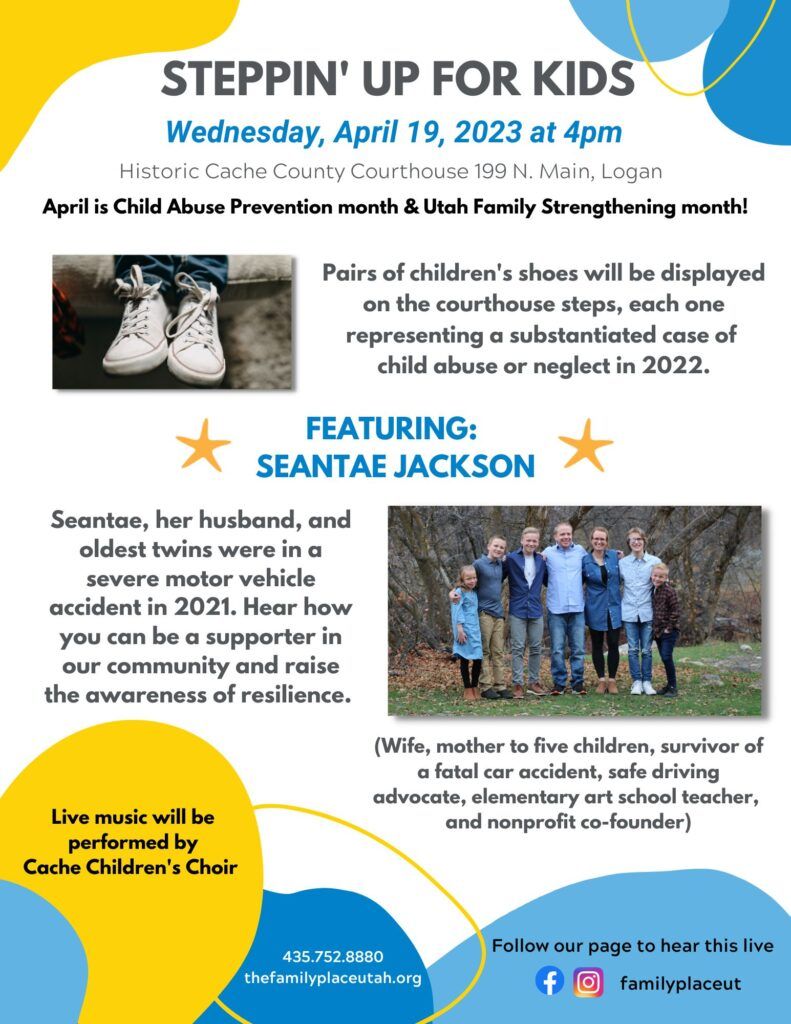 April 19
@
4:00 pm
–
5:00 pm
Please join us to hear Seantae speak about her and her families journey of resiliency.
Pairs of children's shoes will be displayed on the courthouse steps, each one representing a substantiated case of child abuse or neglect in 2022.
Seantae, her husband, and oldest twins were in a severe motor vehicle accident in 2021. Hear how you can be a supporter in our community and raise the awareness of resilience.
Follow our Facebook or Instagram account to hear this live if you're unable to attend.
@familyplaceut